Shoppers who are seeking a luxurious and thrilling SUV sometime in the upcoming fall and winter months sure are in luck, because we have plenty of them for you to choose from right here at Jaguar Thousand Oaks. Within our state-of-the-art showroom, we offer a compelling collection of brand-new Jaguar SUV models for sale here in Thousand Oaks, CA., and they really are quite difficult for driving enthusiasts to resist!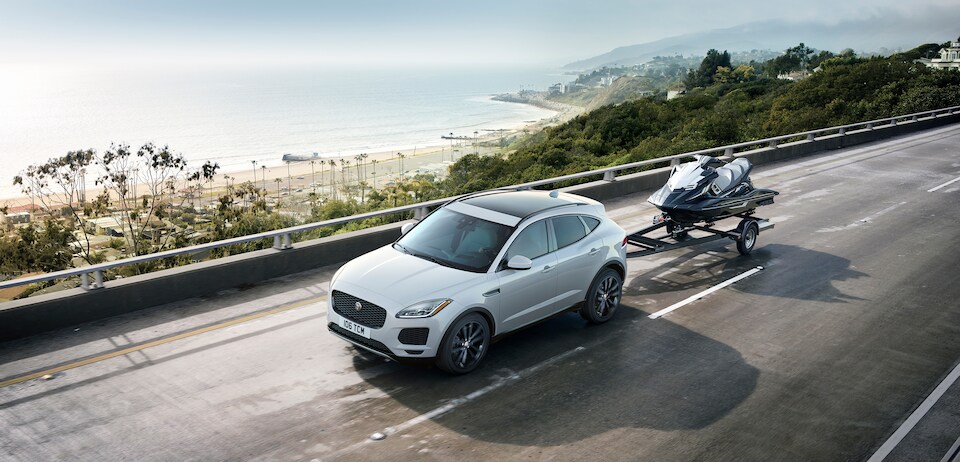 So what do you think of that new Jaguar E-PACE SUV model that you see displayed in the picture just above? If you are looking for massive levels of luxury and extremely advanced technology, all wrapped into one stunning compact-SUV package, then you will love the latest E-PACE model. We are thrilled to confirm that you can currently find the new Jaguar E-PACE model here on our lot in Thousand Oaks at this time, and you should be thrilled too, because this luxurious SUV truly is extraordinary.
If you are indeed interested in these striking luxury-SUVs coming from Jaguar, then you really need to get behind the wheel for yourself, because simply reading about them alone cannot express how outstanding these models really are. When you take a seat inside and drive around any one of our new SUV models, the sense of luxury and rush of adrenaline will go miles beyond what you ever expected!
There certainly is very good reason why more and more drivers than ever before are choosing a luxurious SUV model from Jaguar as their next ride. Stop by our dealership here in Thousand Oaks today to take a test-drive with a new Jaguar SUV that boasts unmatched luxury in the modern-day marketplace.