Are you in the market for a luxurious new coupe, sedan, hatchback, crossover or SUV in the greater Thousand Oaks region of beautiful California? If so, then you sure are in luck, because our outstanding dealership is home to tons of extraordinary new Jaguar luxury cars available right here in Thousand Oaks, CA. for shoppers like you to choose from today!
Which new luxury car here in Thousand Oaks will you take out for a spin around town when you stop by our lot for a test-drive?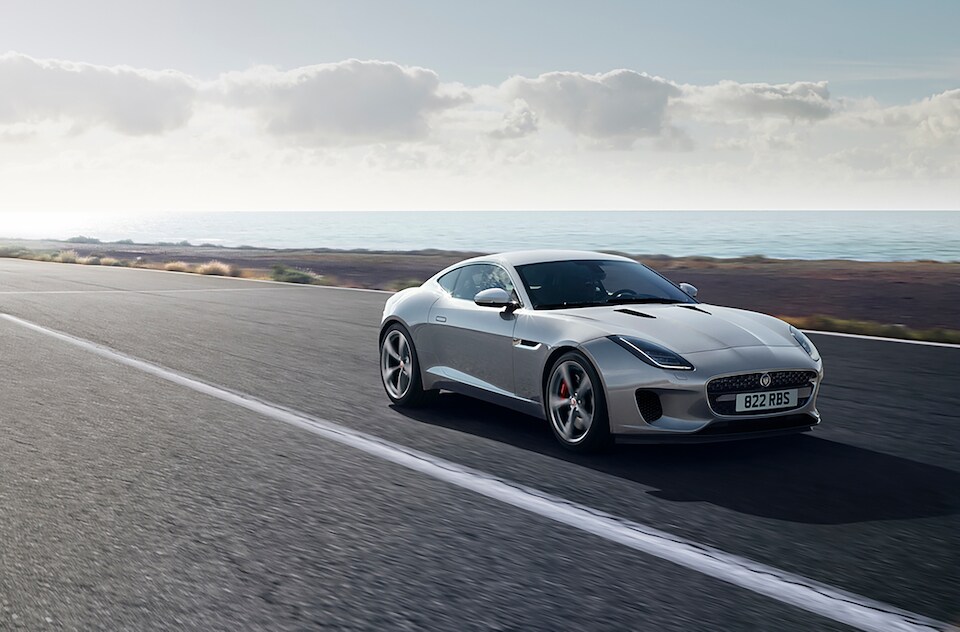 Highly-luxurious, high-tech, and high-performing new 2019 Jaguar models are certainly tough for all kinds of automotive enthusiasts to resist. Vehicles such as the versatile new Jaguar F-PACE SUV, the sophisticated new Jaguar XE sedan, and the ferocious new Jaguar F-Type sports coupe (seen in the cool picture above) are truly special luxury cars found today within the modern marketplace.

And you can find these and many more right here at Jaguar Thousand Oaks at this time!
When you look closely at the competitive luxury-car class these days, this segment indeed seems to be quite overcrowded with many familiar, relatively mainstream, German makes and models.
If you would like to effortlessly stand out from the pack of BMW, Audi and Mercedes-Benz models that you can spot all over California and beyond, then you really ought to carefully consider a brand-new luxury car coming from Jaguar here in Thousand Oaks instead.
Every single time that you jump behind the wheel, you will be absolutely ecstatic that you chose to treat yourself to a luxurious new Jaguar model!