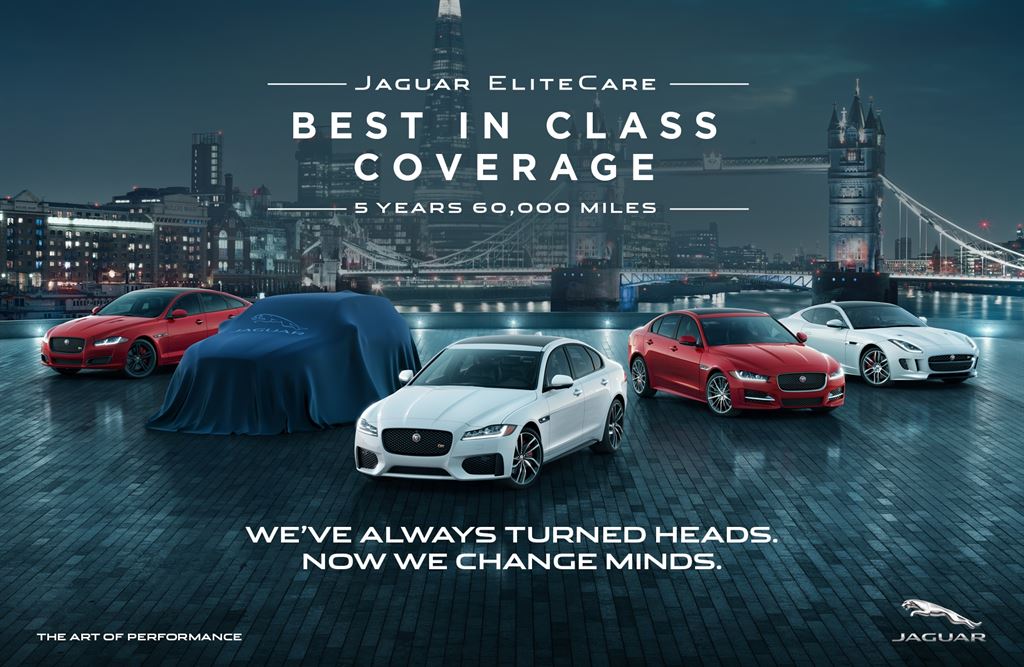 Owners of the best cars in the world demand the best service for their vehicles. 
This statement is true for Jaguar owners. This is why they will now receive the finest in service and support for their Jaguar. 
Introducing Jaguar EliteCare. 
EliteCare is a comprehensive program for new Jaguar owners to deliver complete confidence from the day a customer looks at one to the day that vehicle has parted ways with its owner. As Jaguar's vehicles have become the best built vehicles of its kind in the world, it was time to offer a plan that leverages Jaguar's quality, high attention to detail and the advances these vehicles had made technologically to ensure optimal enjoyment for years to come. This is to support what J.D. Power and Associates already know about Jaguar - winner of the 2015 Customer Service Index Survey award among luxury car brands. 
It begins with the longest basic warranty of any premium vehicle sold in America - 5 years or 60,000 miles bumper to bumper coverage. It is a part of the most extensive warranty coverage ever provided by an automobile manufacturer in this country. 
Every scheduled maintenance during the 5 year/60,000 mile coverage period is complimentary. They can be scheduled through the InControl app on a mobile device or by simply contacting Jaguar Thousand Oaks for an appointment.
Jaguar owners also get 24/7 roadside assistance during this same period. It is easily done through the InControl app with one touch. Wherever one may travel - stuck on the top of the Grapevine or across the country - Jaguar will send help to get that vehicle back on the road quickly. 
Most importantly, there is a new tool to manage a Jaguar even from a mobile device. This is called InControl. For five years regardless of mileage, Jaguar InControl puts vehicle management in the palm of a hand with the InControl Remote app for IPhone and Android devices. It enables the owner to check on vehicle fluid levels, start the car remotely, lock and unlock the vehicle, and adjust cabin atmosphere. InControl Protect offers one touch help directly from Jaguar. The system detects when air bags are deployed during an accident. It will enable an emergency call to deploy any help necessary immediately. InControl is not just available on a mobile device, it is also available right inside the car. The touchscreen in the middle of the instrument panel also acts as an InControl app doing exactly the same thing as the mobile device. 
EliteCare will be available with every 2016 Jaguar model. 
Jaguar Thousand Oaks is now optimized to provide its customers the best in service and support with EliteCare.  Contact us for more information or set up a service appointment with us. Be ready to enjoy the best service and support ever of any vehicle on the road.